Highwaist bell pants
$42.00
Regular price
$25.00
No return & exchange on Sale Products
Bamboo jersey underpant
Highwaist
Elastic trim at waist and leg

94% Bamboo 6% Elastane
Made in Portugal
Baserange created a capsule collection for Net-A-Porter consisting of underwear and tees made of deadstock fabrics and trims from past collections. The pieces in the collection are core styles from Baserange that are color-blocked in colors from past collections.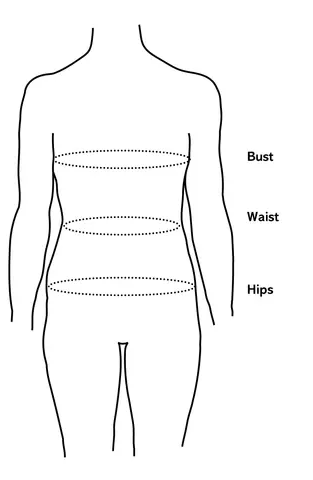 Fit Chart
Standard height 170cm and 67"


XS

76–84cm
30–33"

60–65cm
24–26"

88–92cm
34–36"

S

80–86cm
31–34"

65–70cm
26–28"

92–96cm
36–38"

M

84–92cm
33–36"

70–75cm
28–30"

96–100cm
38–40"

L

88–93cm
35–37"

75–80cm
30–32"

104–108cm
40–42"

Deadstock fabric


Deadstock fabric is also known as pre-consumer waste or post-industrial waste.
It is the material left over from the production of collections.
We have small quantities of leftover fabric that we use to make new unique pieces. As the quantities are small, these pieces can usually only be offered in smaller batches.
Deadstock fabric is made up of cutting leftovers and roll ends from our most used fabrics. We also take apart samples, rework them and redye them to create new pieces.
We ask factories what the fabric quantities are and see what we can produce from them.
There is always 10-30% of the fabric that is cut away and discarded during the cutting process. These leftover materials are not damaged in any way but are too small for full-scale production.
The practice of using deadstock prevents fabric from ending up in landfills.
It reduces environmental impacts by choosing to use deadstock instead of virgin material.
If deadstock is genuine surplus and not deliberately overproduced fabric, using it is a sustainable practice.
We recommend a cold wash on a gentle cycle using natural detergent and hang drying for all our products. A colder wash saves electricity, the gentle cycle wears the fabric down less, natural detergent (especially with neutral PH) can retain the colour and elastane for longer and hang drying is easier on the clothing and the environment. Hand washing is always a good option too. If you are not separating delicates, use a laundry bag to protect the fabric from getting damaged. Look for a dense fabric for the laundry bag.
Naturally dyed garments are sensitive to sun exposure. To ensure colourfastness, do not dry or store in direct contact with the sun.
To reduce washes, we recommend airing or freezing your garments and spot cleaning whenever you have a stain. Airing helps in getting rid of the odour and you can do this by leaving your clothing outside overnight. Freezing gets rid of smell, mildew as well as moths and is effective when done for 6-12 hours. This helps keep clothing in better condition for longer and ensures the colours don't fade.
Washing synthetic fibres releases microplastics into the water system, especially during the first washes, but washing the synthetic blend fabrics in a laundry bag that captures the microfibres allows you to dispose of the microfibres properly. You can also use a laundry ball or a washing machine filter.
Clothing can shrink about 5-7% in the wash.
Knits should be stored folded, as hanging knitwear can change the shape.