Bamboo jersey bra
Darts at chest
Thin elastic trim at hem
Thin adjustable straps
Self lined
Supportive for medium and small bust
True to size
 
94% Bamboo 6% Elastane
Made in Portugal
Model wears a size S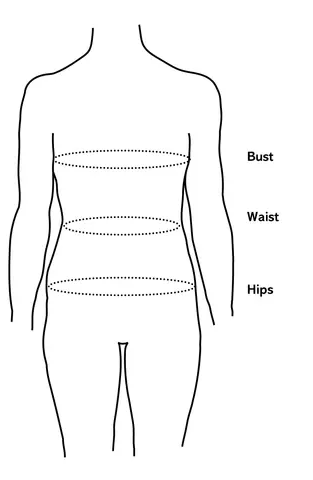 Fit Chart
Standard height 170cm and 67"


XS

76–84cm
30–33"

60–65cm
24–26"

88–92cm
34–36"

S

80–86cm
31–34"

65–70cm
26–28"

92–96cm
36–38"

M

84–92cm
33–36"

70–75cm
28–30"

96–100cm
38–40"

L

88–93cm
35–37"

75–80cm
30–32"

104–108cm
40–42"

Bamboo viscose
Origin: China
Certificates: Oeko-Tex, FSC


Viscose is a manmade fiber made of natural regenerated cellulose.
The cellulose we use comes from bamboo or aloe vera
Baserange's bamboo is sourced from FSC-certified plantations. No chemical product is used on the plantations.
Yarns are certified Oeko-tex, meaning the production process is approved as environmentally and socially responsible.
The advantage of bamboo is that it grows fast, up to one foot per day. It can survive with rainwater as its only sustenance. It also doesn't require fertilizers or pesticides.
Bamboo uses only a third of the water that cotton consumes.
As it is 100% cellulosic it is biodegradable in nature. Bamboo fiber decomposes without causing pollution.
Breathable, warm, stretchy fiber.
It also contributes to the reduction of C02 in the growth phase by acting as a carbon sink. Compared to a pine tree, bamboo can sequester up to five times the amount of carbon from the atmosphere.
Processing bamboo viscose requires some harmful chemicals to dissolve the plant and transform it into a paste that can be spun into textile fibers.
The cultivation of bamboo must be highly regulated to ensure growers are not adding fertilizer and/or pesticides to increase yields.


We recommend a cold wash on a gentle cycle using natural detergent and hang drying for all our products. A colder wash saves electricity, the gentle cycle wears the fabric down less, natural detergent (especially with neutral PH) can retain the colour and elastane for longer and hang drying is easier on the clothing and the environment. Hand washing is always a good option too. If you are not separating delicates, use a laundry bag to protect the fabric from getting damaged. Look for a dense fabric for the laundry bag.
Naturally dyed garments are sensitive to sun exposure. To ensure colourfastness, do not dry or store in direct contact with the sun.
To reduce washes, we recommend airing or freezing your garments and spot cleaning whenever you have a stain. Airing helps in getting rid of the odour and you can do this by leaving your clothing outside overnight. Freezing gets rid of smell, mildew as well as moths and is effective when done for 6-12 hours. This helps keep clothing in better condition for longer and ensures the colours don't fade.
Washing synthetic fibers releases microplastics into the water system, especially during the first washes, but washing the synthetic blend fabrics in a laundry bag that captures the microfibers allows you to dispose of the microfibers properly. You can also use a laundry ball or a washing machine filter.
Clothing can shrink about 5-7% in the wash.
Knits should be stored folded, as hanging knitwear can change its shape. Storing clean clothing with cedar wood or lavender in your drawers can help prevent moths.